Online Counseling in Florida
Remote Video Therapy Sessions

Online counseling and video therapy in Florida have been receiving a lot of attention lately as an effective means of conducting psychotherapy.  It refers to teletherapy conducted remotely via an internet connection or over the phone.  There are a number of applications that allow for video counseling and teletherapy sessions to take place via desktop or laptop computer, iPad, or smart phone. Telehealth has ushered in an innovative and accessible way for therapists to help people gain freedom from psychological and emotional distress related to relationship conflicts; fear, anxiety and worry; depression and addiction.
Professional Guidance and Support from the Comfort of Home.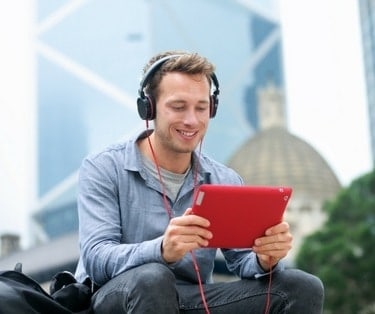 Benefits of Video Therapy and Online Counseling
Online therapy in Florida has some advantages over traditional in-office therapy. It doesn't require the time and expense of traveling, allowing you greater flexibility of engaging with a therapist in the comfort of one's home.  For those persons who don't drive and either have to depend on or pay someone (or some service) to drive them to and from therapy sessions, online therapy can be a practical alternative, offering access via telehealth to services normally not available or accessible.
There are additional benefits of video therapy in Florida and online counseling. Persons with a fear of driving or lack of access to alternative forms of transportation can engage with a therapist via teletherapy in the privacy and safety of home.  Telehealth is especially helpful for persons suffering with agoraphobia, social anxiety, generalized anxiety, depression, or incapacitating physical or health problems that pose extreme hardship in getting to a therapist's office.
You may also be reluctant, fearful or unwilling to venture outside of your home and will benefit from face-to-face guidance and support via the internet with a trained psychotherapist.
Begin Your Online Therapy in Florida
Clients with busy schedules may find online therapy in Florida particularly appealing, which increases their access to mental health services.
Persons residing in remote or rural areas where mental health services are not readily available or accessible will discover the advantage of online counseling in Florida.
Let's review the advantages of online therapy and video counseling in Florida: it's a good option for remote areas, it offers accessibility for those with physical or psychological limitations, it's convenient and affordable.
Let me help you achieve freedom from emotional and physical distress, anxiety / fear / worry, depression, addictions, and relationship conflicts.