Are You Looking for a Sentence Reduction?
Federal Bureau of Prisons (BOP) Residential Drug Abuse Program (RDAP)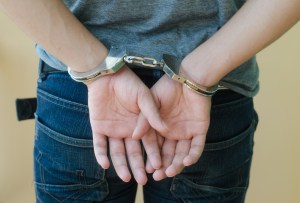 If you are a federal offender and have a verifiable substance abuse problem, the Federal Bureau of Prisons (BOP) by law provides a very specialized program offering eligible offenders additional time off, beyond "good time", from your sentence. Called the Residential Drug Abuse Treatment Program (RDAP), it offers federal inmates additional sentence reduction outside the courts and has been shown to be successful at reducing recidivism, relapse, and prison misconduct.
Successful completion of RDAP can result in early release of up to twelve months, followed by 6 months of extended halfway house placement or home confinement. Inmates serving 37 months or more are eligible for the full twelve months of early release while those serving 31-36 months will be eligible for a nine month sentence reduction. Those with less than 31 months sentence are eligible for a six month reduction.
In order to gain acceptance into RDAP, you must have verifiable documentation of an alcohol and / or drug problem (this includes narcotics, prescription and / or over-the-counter medications, street drugs). This documentation can be presented in the offender's Presentence Investigation Report (PSR). Unfortunately, due to the nature of addiction, offenders are often in a state of denial about their substance abuse and minimize or omit valuable information which can be included in the Report and presented before a judge. When included in the PSR, it may be lacking or insufficient in detail to support a recommendation by the judge of admission to the Program. Wanting to paint a positive picture of their client ("Boy Scout complex"), attorneys may even de-emphasize their client's substance abuse problem in the belief that if such documentation is introduced the sentencing judge will look less favorably on their client.
Updating the PSR, after the fact, is very difficult after sentencing. In such cases, the burden of proof is much higher but not impossible. If the PSR is not updated, there is another option for getting into RDAP, including an assessment and report from a mental health professional documenting the presence of alcohol / and or drug abuse in the 12 months prior to indictment or arrest.
As a clinical social worker in private practice, I have successfully worked with substance abusing offenders, prison consultants and attorneys in conducting assessments, counseling and diagnostic report writing, to gain admission into the Federal Bureau of Prison's (BOP) Residential Drug Abuse Program (RDAP).